I saw a great t-shirt the other day which said, "Fatherhood: not for the weak".  This got me thinking, since why would someone even have to make such a bold statement?  What is it about fatherhood that seems so unattractive to our culture?
Fatherhood is nothing short of a miracle.  This gift, given to every man, is a treasure which many neglect to find.  Are all men fathers? 
Yes, all…since every man is created to be a father—spiritual and/or physical.  We acknowledge this fact when, we call priests "Father", for instance.  Fatherhood is miraculous, but miracles take the eyes of faith to see.  Like a freshly-hewn diamond, it is hard to see the true beauty of it, unless you are willing to work on it for days, months, and years.  Really, it is a lifetime commitment.  Fatherhood, just like motherhood, is a life-giving vocation.  A mother's role is very nurturing and loving; a father's role is nurturing and loving as well.  So what's the difference?  That is the very question our society is asking, since, if there is no difference, fatherhood and motherhood should no longer be relegated to men and women separately.  But yet, there is a difference.
A woman cannot give what a man would offer, and vice versa.  Each gives to the child (spiritual and/or physical child) what he/she is capable of giving.  It is for this reason that God created man as male and female.  The very definition of "man" is male and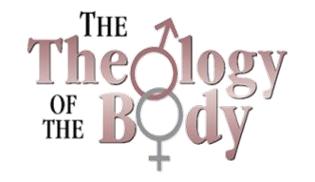 female!  Neither party can define what a human being is, without the input and existence of the other!  This is not just some idea of mine.  The teaching of this complementarity was beautifully conveyed by Bl. John Paul II in his "Theology of the Body" audiences.  Bl. John Paul II goes so far as to say that, without the other, man (meaning, a human being) cannot become who he/she truly is.  This is not to say that celibacy or vowed virginity are negative things.  On the contrary, they are beacons of hope, which remind us of our complementarity.  Priests need the prayers of women vowed to consecrated life, and these holy women need their Eucharistic Spouse (for which a priest is indispensable)!
Fatherhood plays a particular role in society, shaping and molding the world around us.  Like the diamond, it is stronger than many other materials, and lasts for ever (a diamond is forever, right?).  But each man needs women (regardless of whether he is married or single) to help cut the diamond out of the rough exterior.  Only when a male is seen in the light of a woman is he truly a pillar of strength.  The reverse is also tru
e, of course.  There is no stronger image than a man holding a tiny infant, or praying with his toddler.  This image of strength is only possible through the cooperation of a woman.  Further, the moment in which Christ showed His strength to an unprecedented level from the height of the cross, Mary was there.  The diamond needs skilled hands to be polished and perfected.  Many times I have heard that the differences between males and females create "sandpaper" effect—each shaping the other.  The problem with that analogy is that, eventually, sandpaper dulls down to just plain paper.  And then what?
So, back to that t-shirt statement. Fatherhood: not for the weak. It is not for the weak, since it takes a docile and holy man to know who he truly is.  When a man realizes he is a father, he also is humbled to realize that a woman must be involved (again, spiritually or physically).  This realization leads to a deeper appreciation of who he is before others, and ultimately, before God.  A man's life must be a reflection of Christ's self-less love, which was poured out on the cross.  A man's life must be lived in such a way that he can dare to receive the title of "father", since this is not a title for the weak.  It is a mark of honor, and a great indication of the maturity and faithfulness of the individual male.  Fatherhood is the manliest honor a male can attain.